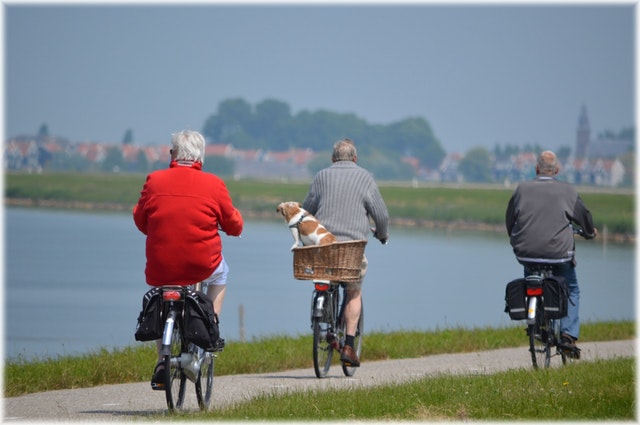 We are all getting older. This is as true as the fact that Planet Earth orbits around the Sun. This means that as we age, we need to redefine and adjust our strategy towards how we maintain our health. While the monster two-hour gym sessions might be working well for you right now, there will come a time where your body will become tired more easily, and unfortunately your health will become harder to maintain.
Is it possible to be healthy during old age however? This article hopes to explore that, how to achieve it, and what you can enact now to try and get a strong preemptive step over your later life health, no matter how old you currently are. This can also help you maintain the health of a relative or friend who you would consider as entering the golden chapter in their life.
Mental
As we get older, our mental faculties reduce to a degree. We become less sharp, reactive and able to discern memories or keep our short-term memory functional. That, coupled with the fact that neurodegenerative illnesses can occur, can mean a difficult time for your mind. In order to overcome these issues, a few things can be tried. Number one would be meditation. This allows someone to seriously build grey matter once again, and increase the density of which. Focused attention is one of the best things you can do for your mind, as it unburdens you from the constant chatter you continually experience, and can help you focus with a much more accurate clarity. We'd recommend Vipassana meditation, and potentially teaching this to your relative, as it is the easiest to adopt and you can go the furthest with it.
Sometimes however, prevention does not work. Sometimes, becoming familiar with the correct caregivers, such as dementia care services can allow you or a relative to be maintained in the most safe environment possible. You can work through these issues, but only if you're in the best environment to mitigate the harmful effects. As you're older, having someone dedicated to maintaining your mental, physical and emotional health can allow for a longer lifespan with a higher quality of life.
Physical
Physical health often means mental health, as the two do inform one another to a staggering degree. The mind-body connection only becomes more prominent as you age, as you cannot rely on your physicality to work for you. Instead, it will likely work against you and rob you of the health of both sides. Working on your physical prowess means trying to do your best to stay active. Skipping workouts becomes a little more damaging as you get old, as it can, unfortunately, spiral into giving up.
It pays to fall in love with being active, in whatever capacity you can. You may not have the ability to weight lift as you get older and your joints become more fragile, but you can still supplement with fish oil and go for long walks along the beachfront with your pet. You might not be able to jog effectively, but you may be able to bicycle on the fixed stationary machines at the gym. There is always something you can do, rendering any excuse useless. You can be sure that as you age, your body will thank you.
Hopefully following this advice will help you defend against the most insidious issues that old age threatens to make prominent.