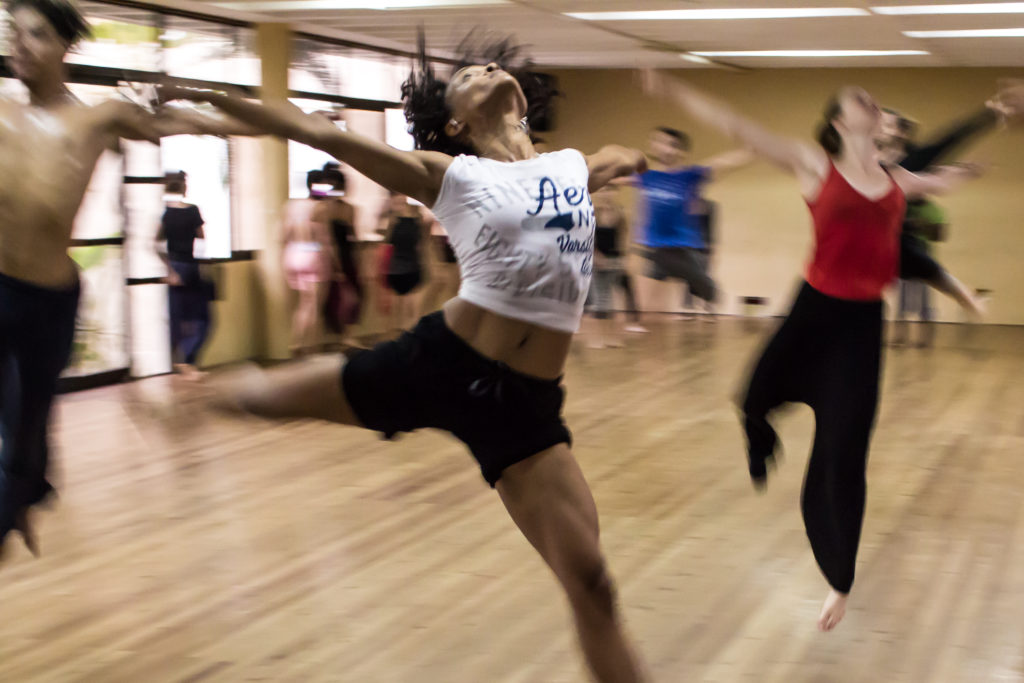 Working out can be a bittersweet experience. If you've always been an exercise buff, you might find it easy to get yourself into the gym, onto that running track, or in the locker room. But the downside can be the routine that you often stick to out of habit. If you're not that confident in the gym or running the roads, you might be looking for an alternate option too. Although the idea might surprise you, there are a bunch of sports that you could take up to not only improve your workout but to let you have a bit of fun too.
Dance
Dance can often have a bit of a stigma. First, you can feel like you have to be good at it or know a few steps or two before you start (both of which are false), and second, you often feel like you're too old for it (again, certainly not true). But, if you want a workout that shocks your body, works you hard and is a whole lot of fun, any of the dozens of dance styles would be an excellent choice.
Cycling
If you've done spin before, then you'll know just how good of a workout you can get from cycling. And, just like when you're used to the treadmills, and you feel the increased benefits by hitting the road, you can do the same by hopping off that spin bike and taking a bicycle out on the road. Not only can nature push you, but the changing scenery is a blessing too. Just buy your equipment, get your bicycle insurance and head out to get started.
Tennis
How many times have you watched Wimbledon and wished you could not only hit a ball around like the top 10 athletes but look like them too? Well, if your workout is getting stale, now's the time to give it a try. Whether you ask for tennis lessons for your birthday, or you head out to get fitted for the kit and a racket right now, you can reap incredible physical and mental health benefits by playing tennis.
Rowing
Maybe you already play a few sports, but you need something new, different and exciting to challenge you? Or, you've tried a few of the more mainstream options, and you want something alternative to encourage you? Either way, why not let that being rowing? There are so many benefits to rowing; physical ones aside, the teamwork is incredible for you mentally and socially, but you also get to work on your breathing techniques too.
Golf
Perhaps you'd like to start a sport that will allow you to learn a skill, improve some of your finer tuned techniques like aim, and encourage you to get to the gym more? Then, golf is for you. Not only is it a fantastic leisure pursuit, but it can be the reason that the rest of your exercise efforts improve too. Why not try a sample lesson or book a one off visit to your local club and see what the fuss is out?