As I sat here, I started to get a sweet tooth. I decided I would Google chocolate cookies. I mean I had everything! I came across this recipe for Chocolate Cookies with Hershey Chocolate. After looking at the recipe I decided I would alter it a bit for my own needs. I personally felt there were to much of some ingredients in it, and I only had self-rise flour.
Chewy Chocolate Cookies
1 1/2 cups Self-Rise Flour
2 Sticks Unsalted Butter (softened)
3/4 cups Sugar
1/2 Brown Sugar
2 tsp Vanilla Extract
2 Eggs
1/2 cup Hershey Dark Cocoa
With a mixer, mix butter, sugar, and brown sugar together. Once everything is mixed add two eggs. Mix well! Slowly mix in your dark cocoa and flour. I mixed cocoa fixed then added the flour. Once everything is mixed well add the vanilla and mix a bit more.
Spoon on a cookie tray, and bake in the oven on 350 for about 10 minutes. Let cool, then make the next batch, this recipe makes about 2 dozen.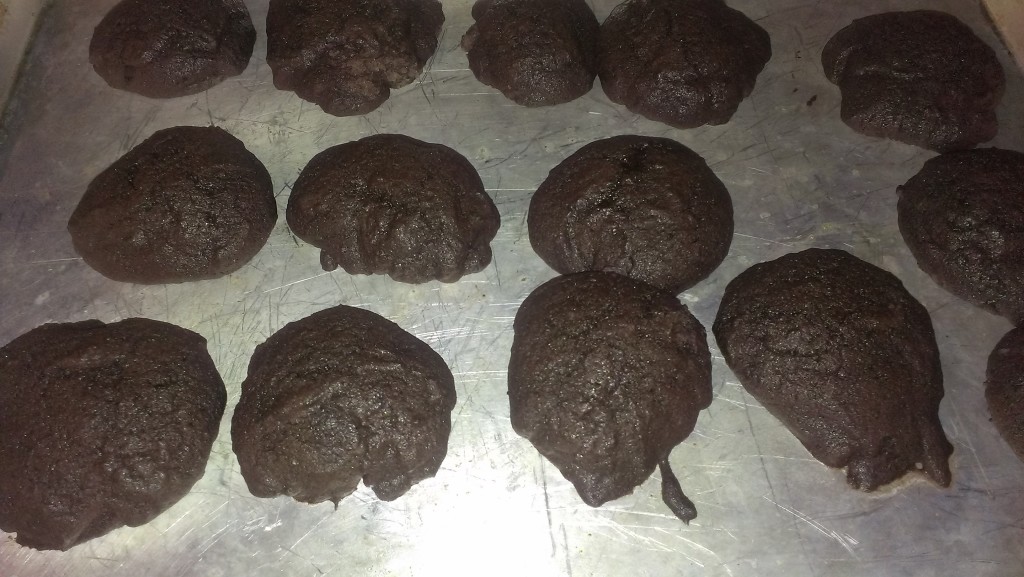 You can add it to a recipe calorie counting calculator which will give you the amount of calories per serving.
Next time you have a sweet took whip up these yummy cookies, to drop the calories more you can used stevia.