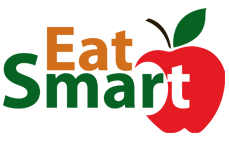 The holidays are here and what does that mean? It means stress and with stress comes grabbing for another plate of food, and even some extra desserts. I know this because I am one of those stress eaters. With companies such as EatSmart I am kept in check. With the EatSmart Precision GetFit Digital Body Fat Scale I will know all my numbers within a short period. The Precision GetFit Digital Body Fat Scale keeps track of the important numbers such as Body Fat, Muscle Mass, Water Weight, and Bone Mass. Knowing these numbers will help keep yourself from being depressed when you step on the scale and it has gone up.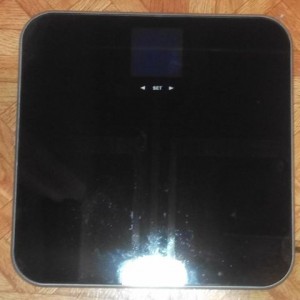 The GetFit can store up to 8 different people. This making it keep up with the whole family a lot easier. It uses the BIA (Bio-Electrical Impedance Analysis) technology to accurately measure the different areas. How? Simple. First you need to program the scale for your body and movement level, then you strip down, and get on the scale barefoot. This will allow for the most accurate reading.  A low-level electrical signal is then sent through your body and you will see what the measurements are on the LCD display.
While this signal is safe, and you will not feel it, the scale is not recommended for children under the age of 10.
I am a huge fan of this scale, with my husband and I both being on the bigger side, I worry that my daughter might become obese as well. I like being able to monitor her numbers so if I see something to be concerned about, I can discuss it with her doctor.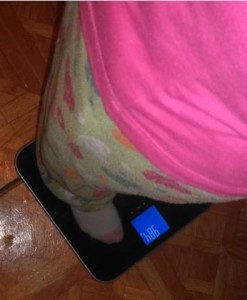 I can happily say her doctor has added all her numbers to the charts and she is right where she should be height and weight wise.
The EatSmart Precision GetFit Digital Body Fat Scale has a 400 pound weight limit, and also has the step on technology so no more waiting for the zeros to pop up. You can purchase the EatSmart Precision GetFit Digital Body Fat Scale on amazon for $54.95 which has free shipping.
Thanks to EatSmart one lucky reader of the Dizzy Mommy Chronicles is going to have a chance to check out the EatSmart Precision GetFit Digital Body Fat Scale first hand! Just in time for the New Year!