Thanks to Sibu Beauty  I got to review some of their awesome products! Sibu is part of  the Seabuckthorn Company. They produce and sell  oil,oil capsules, tea, lotions,creams, soap, and other wonderful beauty products.
I was super impressed will all the products they have and that everything they offer is made of the highest quality Himalayan Seabuckthorn on Earth! I know your gonna ask – WHAT EXACTLY IS IT?? It is a berry that is edible and extremely nutritious.  It is an active ingredient in many anti-aging skin care products.  (Hello, paging Dr. Oz!) Sea buckthorn is a multi-purpose botanical ingredient that offers skin-soothing benefits in addition to medicinal properties. The plant which grows in central Asia and eastern Europe produces an orange-colored fruit, with pulp and seeds that create a nutrient-packed oil when ground up. Sufferers of skin conditions  like eczema and rosacea may find relief in formulas that contain this additive. I'm currently using a set of skincare with sea buckthorn from Sibu Beauty.. And I LOVE IT!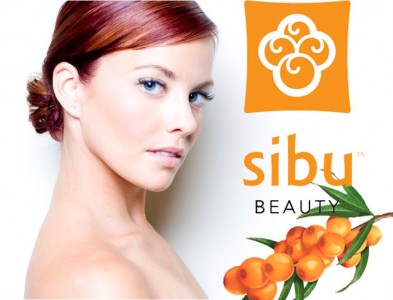 I'd love for some of my reader's to be able to try their own Sibu Beauty products –
Enter in the Rafflecopter entry from below!