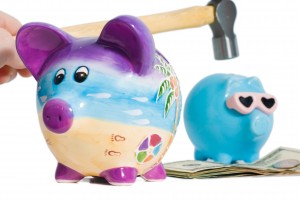 The economy of America as well as the rest of the world is seemingly on decline. With unemployment rates at an all time high, increases of foreclosures we also see a big increase in filed bankruptcy claims.
Bankruptcy can rid you of accumulated debt and provide a means for you to have a fresh start. Bankruptcy attorneys in Utah can help make this process a great deal easier on you and your family. While bankruptcy offers a way out of debt that you don't have the means to pay for, it will also hurt your credit for many years to come. Bankruptcy lawyers in Utah may be able to help with those post bankruptcy credit issues and educate you on a way to overcome or lessen them.
If you are filing bankruptcy you need to know all of your options. Educate yourself on ways to raise your credit afterwards, or possibly a way to overcome bankruptcy and refinance your bills and perhaps change your lifestyle. With unemployment affecting many American's a lot of families have been removed from their once comfortable element of spending. When you are suddenly thrown into a state of living above your means without reevaluating your finances you will eventually find yourself headed towards Bankruptcy.
Have you ever had to file bankruptcy, if so what was your experience? My husband and I have been close a few different times, with a lot of struggling and weighing out our options it was something we were able to get through. However, many are not as lucky, and it is always best to contact someone that knows the laws and can help see you through these tough times.
I am participating in a blogger campaign by Bucks2Blog and was compensated. However, the views and opinions are my own.